Hammock for cats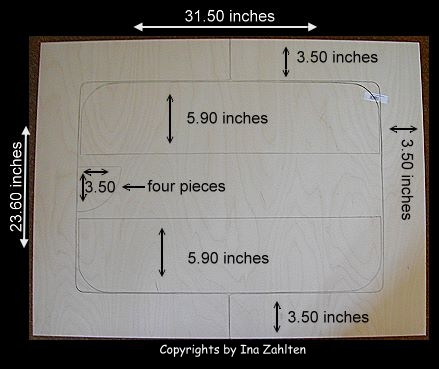 Out of one 31.50 x 23.60 inches MULTIPLEX board you get
two hammocks.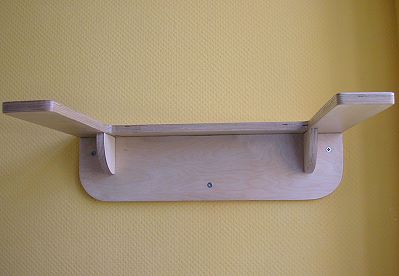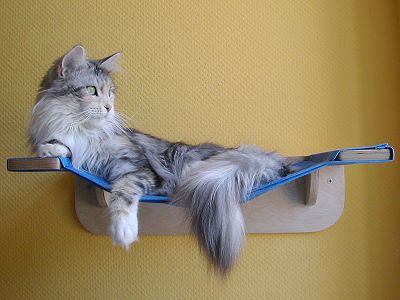 Width: 23.60 inches, height: 6.70 inches, lenght: 15.75 inches.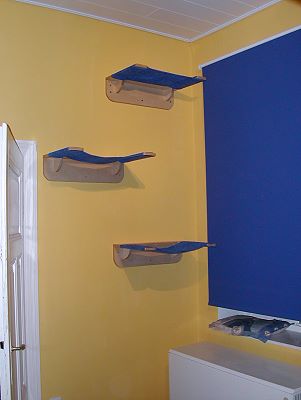 Hammocks in our sleeping-room.
---
Your cat is a cable biter? How to protect cables against your cats: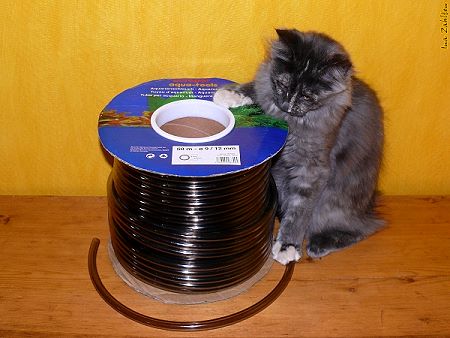 ... you need a few meter aquarium air tube ...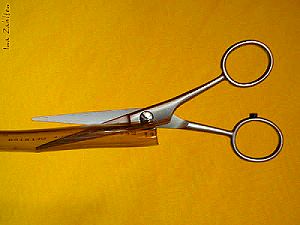 ... cut it lenghtwise ...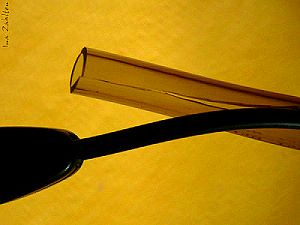 ... embed the cable into ...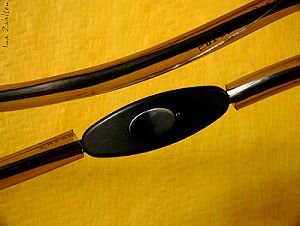 ... the slashed air tube ...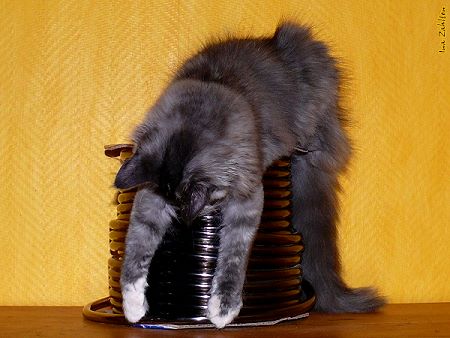 ... take a nap :-)!
---
Advent / Christmas decoration
To keep our cats away from Advent / Christmas decoration, we sprinkle our
Advent wreath / Christmas tree with orange oil / lemon oil
(essential oils from the drugstore).
In addition we lard oranges with cloves and place them among the
Christmas tree / in the middle of the Advent wreath.
Looks very nice and smells sweet (except
for cats).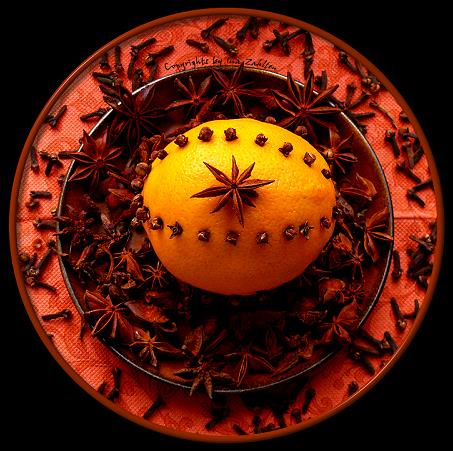 ---
Grass islands for the balcony or living rooms
buy large glazed plates for flower-pots - diameter 14-16 inches.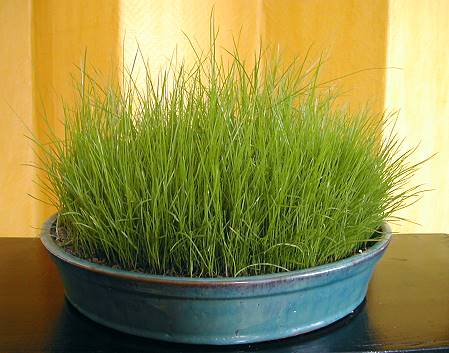 Fill them with garden-mould, strew grass-seeds over this and hold the mould
humid.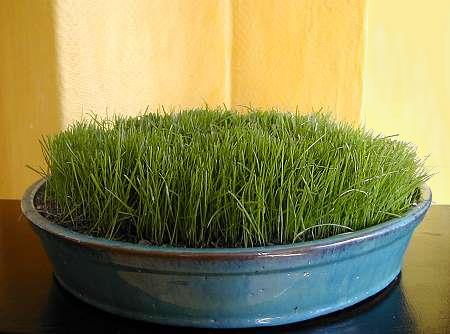 After 2-3 weeks you cut the grass ...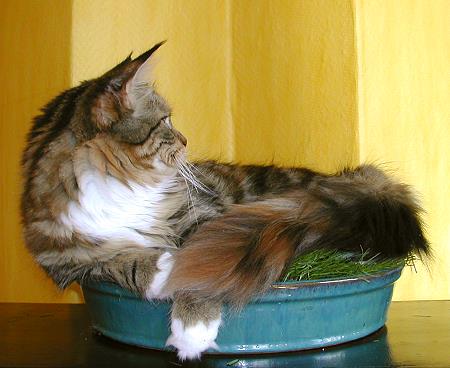 and a happy cat can enjoy this nice place ...
---
Grass-pot for living rooms