---
---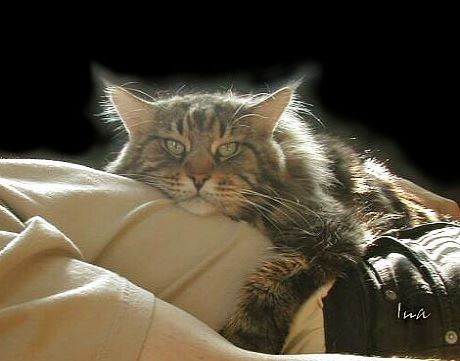 Rico and Bernd - summer 2003

You are looking into the distance - now we have to part.
Go, dear heart - into the warm, bright light.
The memory of your sweet soul remains with me,
I will never forget you.
(Ina Zahlten)

Rico was the progenitor of the Sparrow's Nightmare Maine Coon Cattery. You can find characteristics of his incomparable, gentle personality in many of his offspring. He treated his ladies like a gentleman, his babies loved him as a patient father and a careful playmate. Only one day after their birth would he lie in the "nest" with them and warm and comfort them. We are pleased that we have kept one of his daughters - that way we do not only remember him, but are also reminded of him.
Every day with Rico was like a gift - unfortunately we were only afforded six short years with him. It hurts so much not to have him with us anymore … we will never forget this wonderful friend.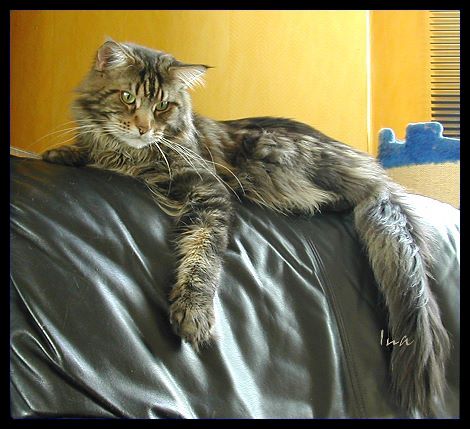 Rico (Dschafar von Blue Moon Valley) 2004, at age of six years
Rico was last tested for HD, PKD and PL at the age of five in 2002 and in 2004, when he was six, he was tested for HCM. At the time of the examinations there were no signs of HD, PKD, PL and HCM or any other heart disease.
We still can't believe that we lost him to kidney failure at the age of only six and half years. We fought for him for many weeks, but finally had to let him go on 26th April 2004, his veterinay came to us in the evening and put him to sleep ...
---
.......... Media in vita in morte sumus ..........
in the middle of life we are surrounded
by
death
... Gio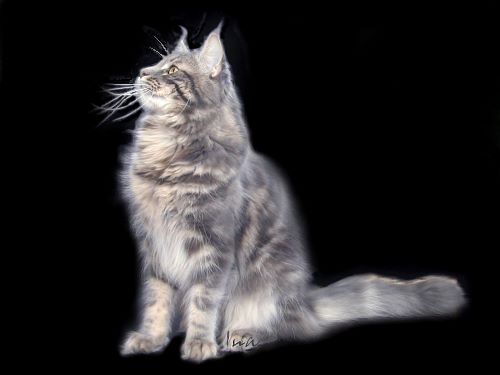 (please click his photo for further information)
---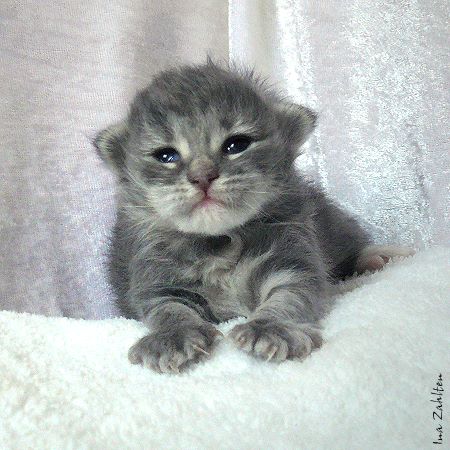 Darling, 29th January 2008 - 23th February 2008
---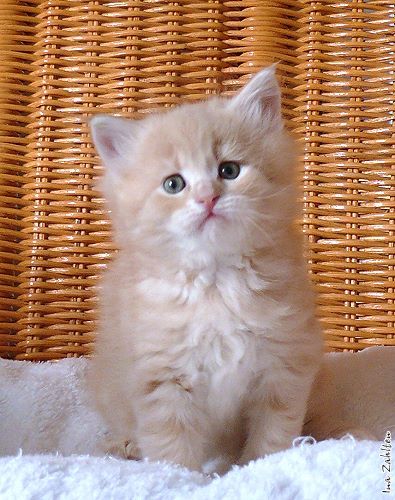 SunDance, 12th February 2010 - 28th March 2010
(Aspiration pneumonia)
---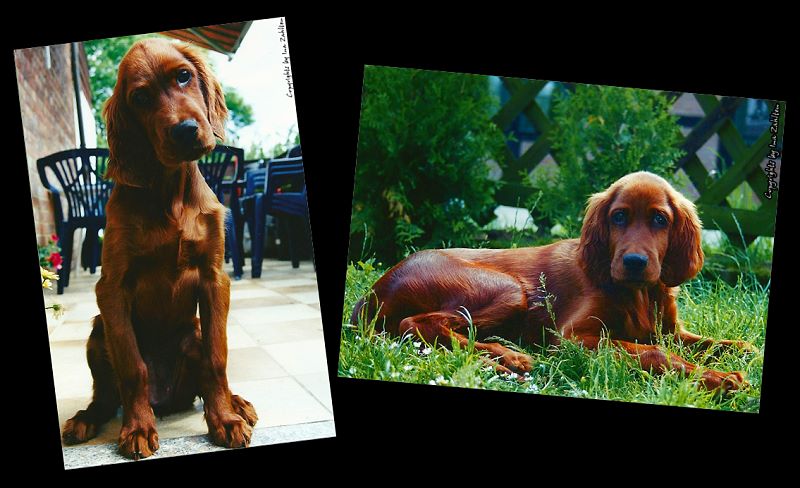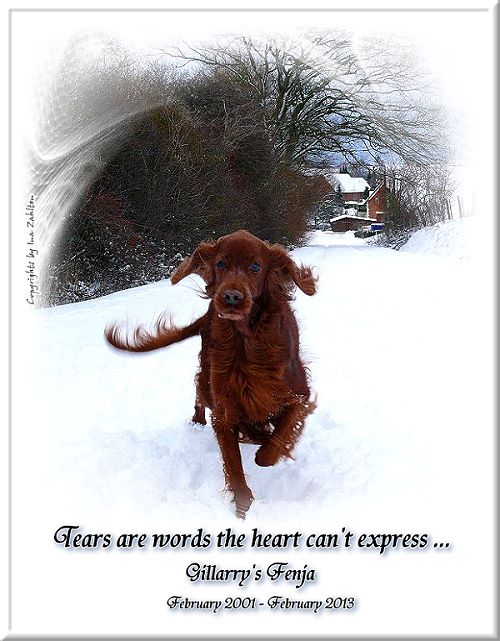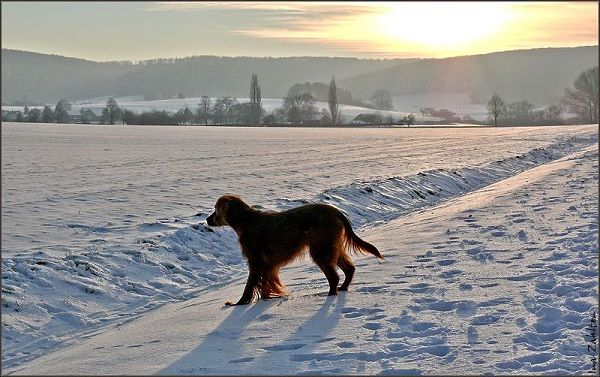 (please click the photos to see more pictures of Svenja)
---
---
© Ina Zahlten