The babies were born at 20. November 2005 (day 59 of pregnancy) - unfortunately too early. Two girls and six boys ...
Only one little baby - a little male - has survived this early birth, birth weight: 2.399 oz.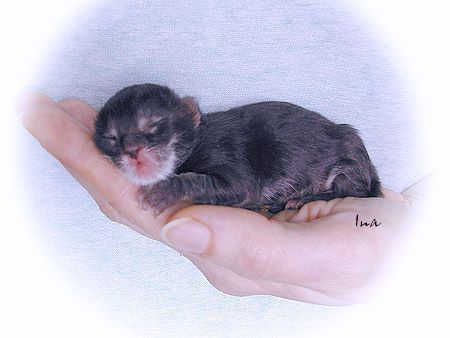 Sparrow's Nightmare Only You "YoYo", one day after birth - a handful hope ...
YoYo - four days after birth ...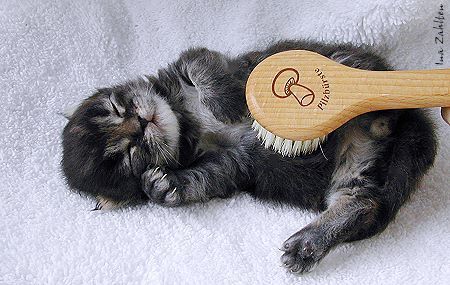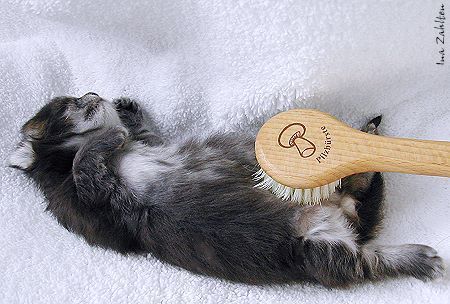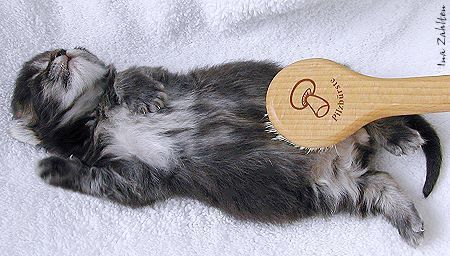 YoYo at the age of 2.5 weeks - he enjoys his brush massage (it's a small
brush for mushrooms) after his meal ...
More photos? Please click:

(photo show)
---
His development after the first days ...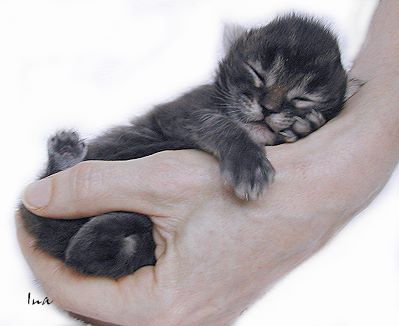 ... a handful confidence ...
YoYo with baby-sitter Helkenberg Godiva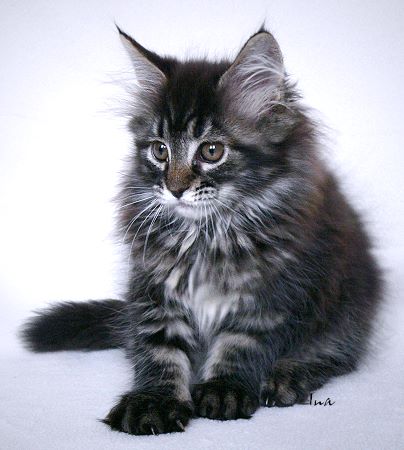 03. February 2006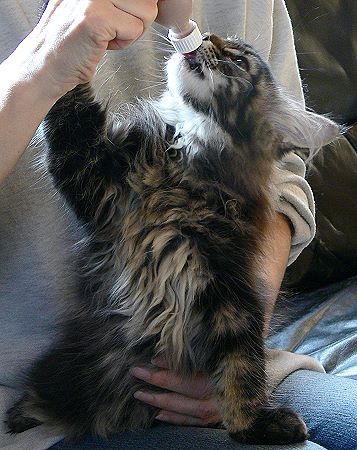 19. Febrary 2006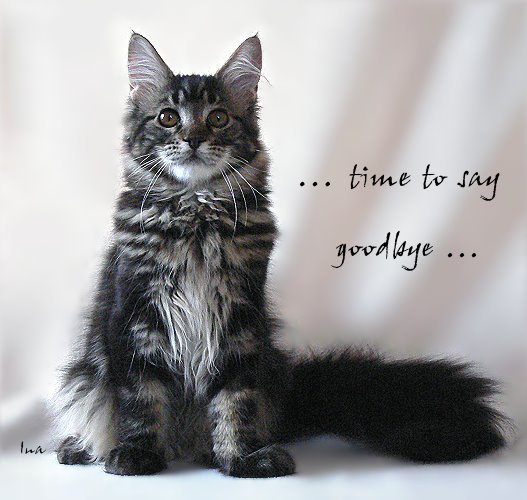 24. March 2006
YoYo lives now in a wonderful home and he will have a happy life as pet.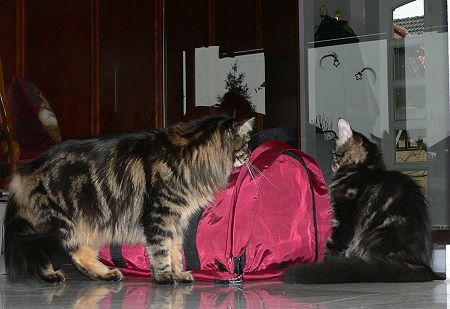 First moments with his new friend Sparrow's Nightmare Chiara.
I'm very grateful for the time with him and miss him so much ... but I think
it was the right decision: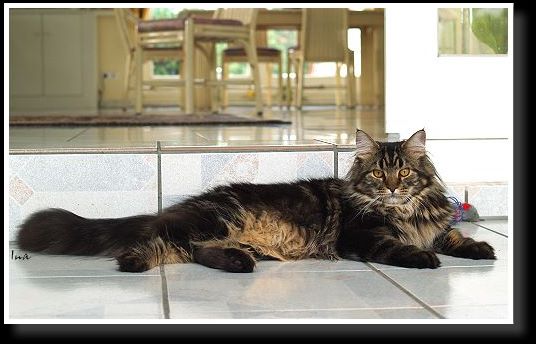 YoYo August 2006 - a happy big bear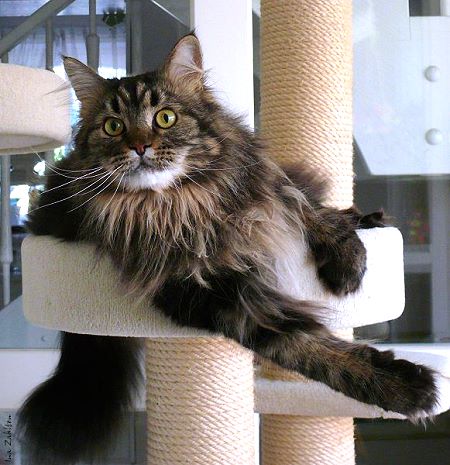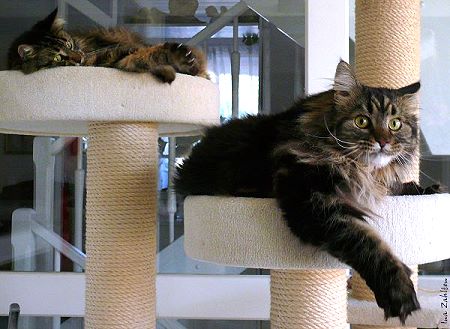 YoYo September 2008