Bottle baby Paddington 2011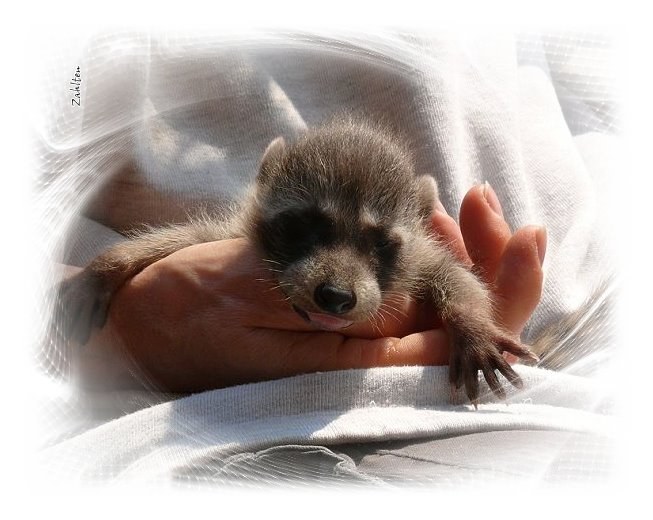 April 2011
Near our house is a pasture that has not been used for years and on this pasture is an old open barn with some straw bales and I knew that a female raccoon had had some babies in that barn. The new land owner decided to use the field for his horses and I think that is when mama raccoon decided to look for safer grounds to raise her lil' ones. So she moved her babies but one ... Paddington was the runt of the litter and was left behind. I knew she had moved on but wanted to double-check when I found the little man ...

---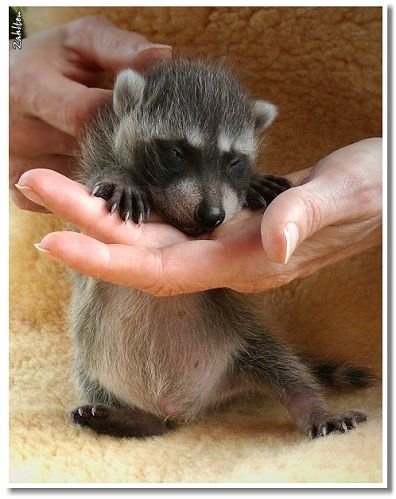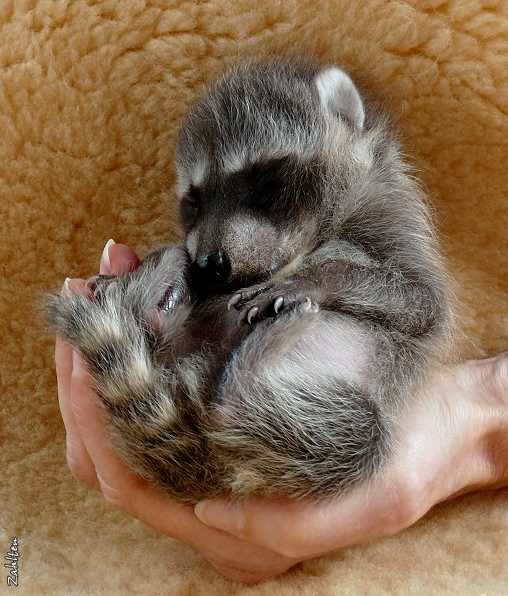 ---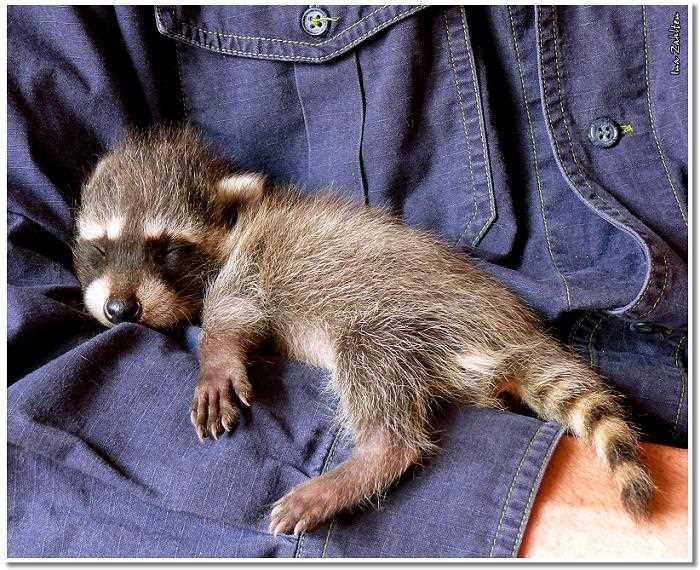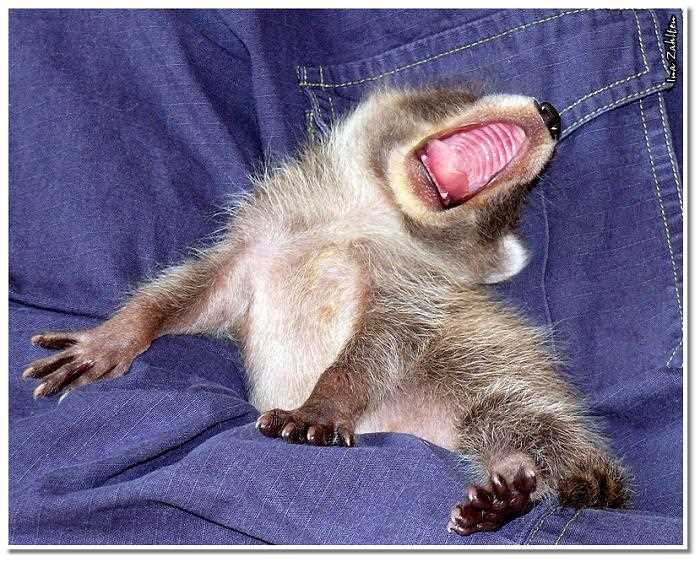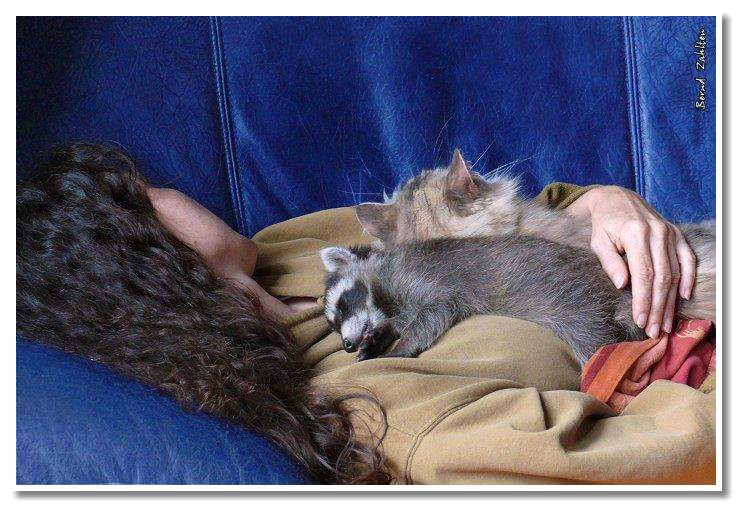 ... to be a raccoon baby ist a very hard job ...
---
May 2011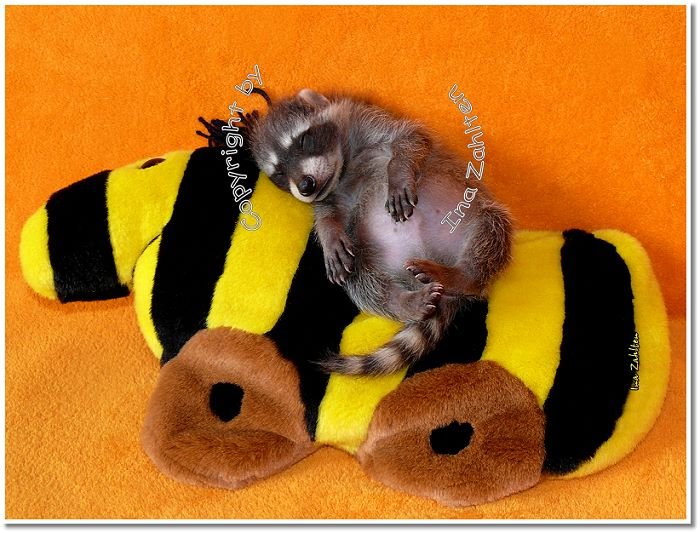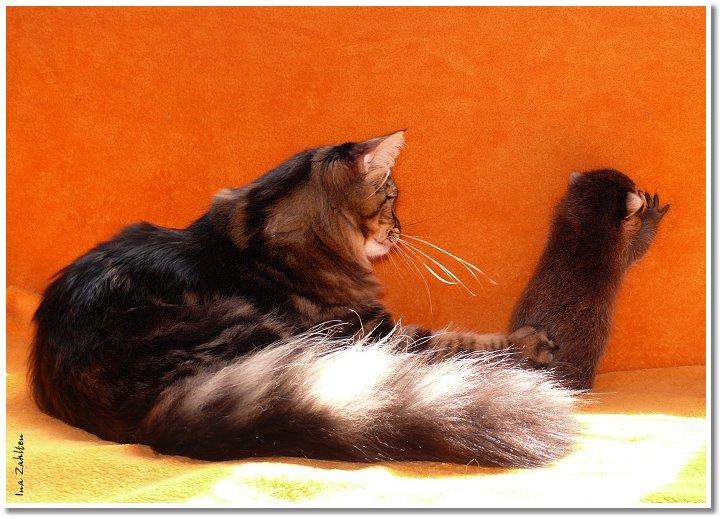 ---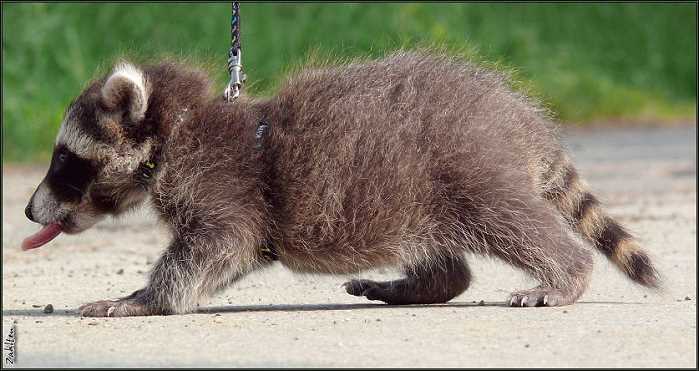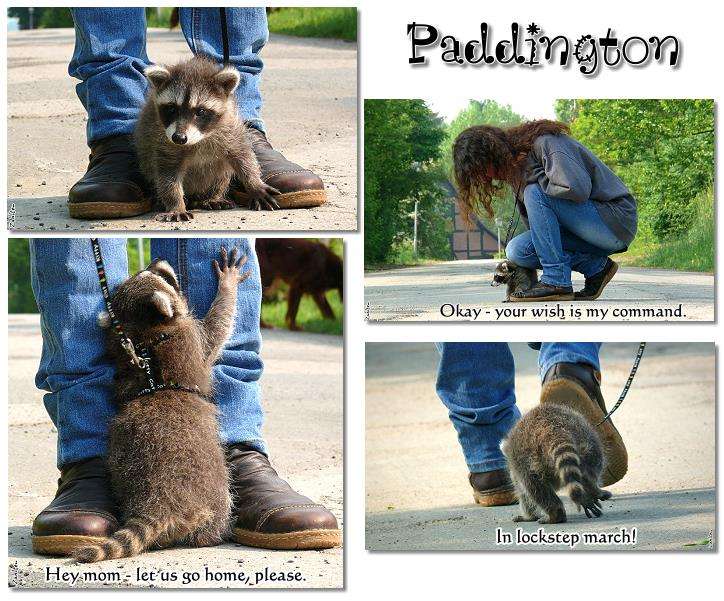 Paddington on tour - his very first walk trough the fields ...
---
June 2011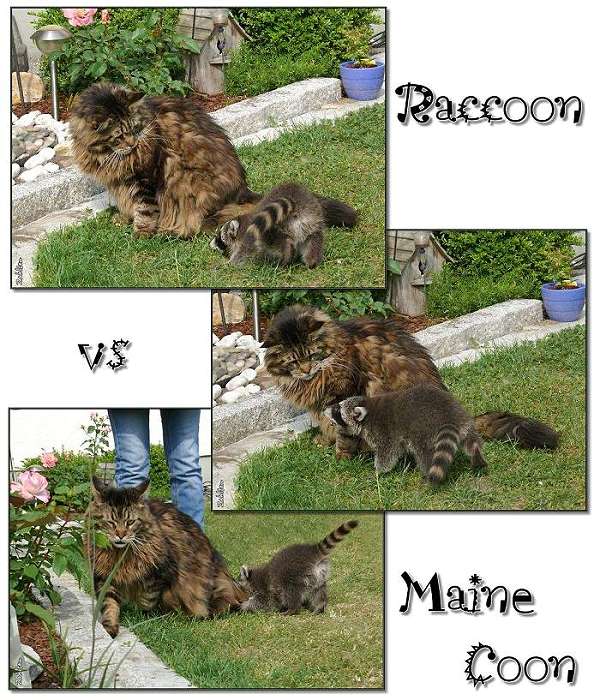 In the garden of good friends ... Paddington & Jurassic-Coon Chakoty
---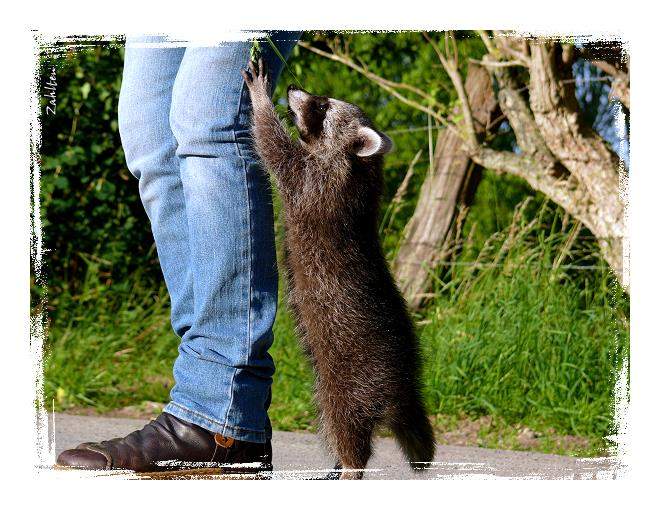 The little rascal is growing so fast ...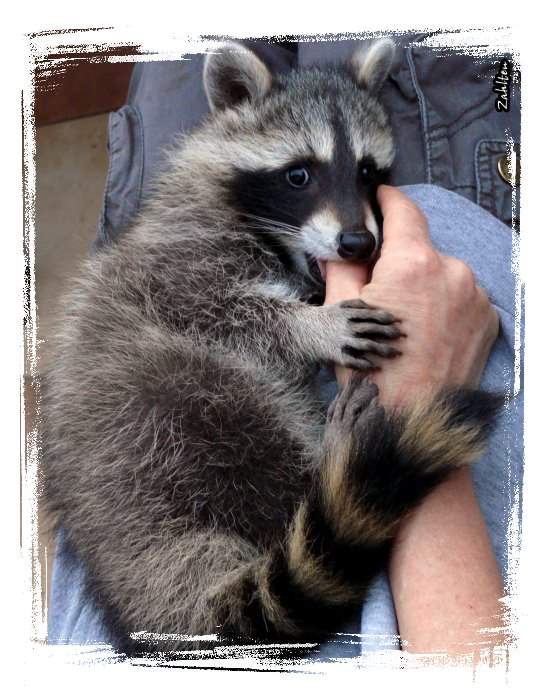 Very tired baby :-) ...
---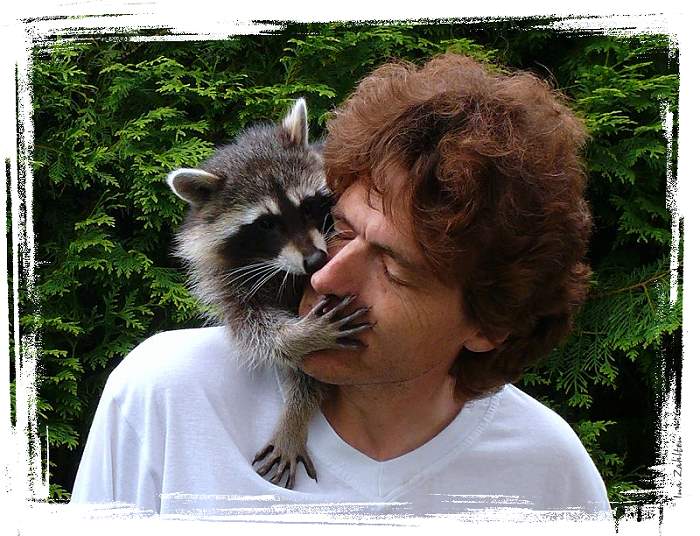 Last special moments with foster dad Bernd ...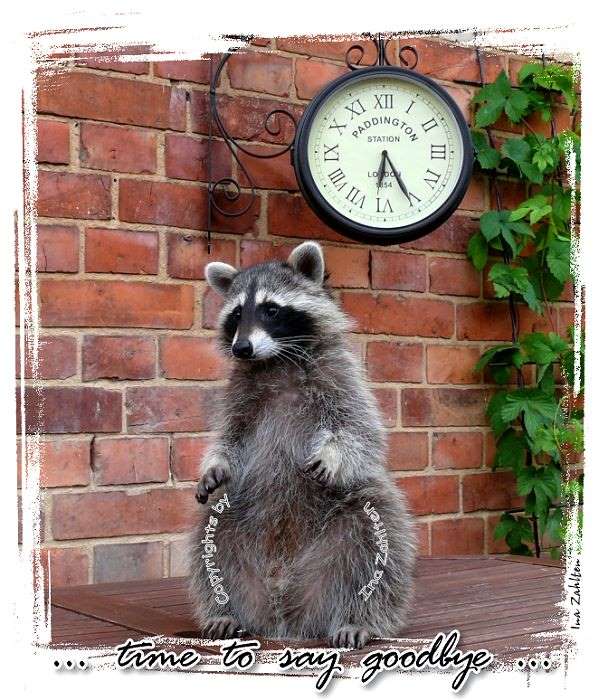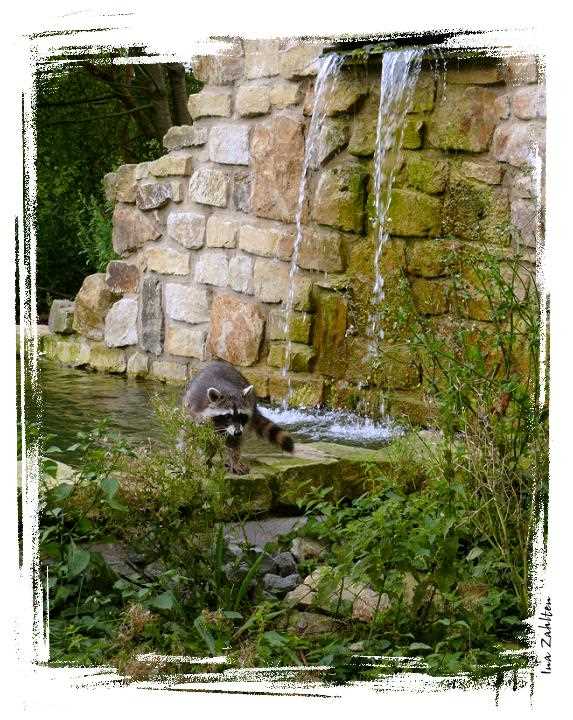 Paddy now lives in a small zoo in Springe - together with other raccoons